At the Sleep Lung Institute, we pride ourselves on our ability to guide our patients through their health care journey with compassion, thoughtfulness, and expertise. And it all starts with having the best team.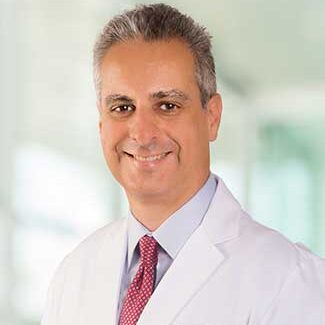 Dr. Al-Nakeeb was born in Mansfield, England. Following his family's relocation to Iraq, he attended medical school at Baghdad University, graduating in 1995. After medical school, he completed a post-doctorate clinical attachment at Birmingham University in England. In 1999, he relocated to the United States, completing a three-year residency training in Internal Medicine at Marshall University in Huntington, West Virginia.
Dr. Al-Nakeeb went on to further his education by completing a two-year fellowship in Pulmonary and Sleep Medicine at Marshall University. In addition, Dr. Al-Nakeeb completed an advanced fellowship training in Critical Care Medicine at the University of Pittsburgh Medical Center.
Dr. Al-Nakeeb is quadruple board-certified in Internal Medicine, Pulmonary Medicine, Critical Care Medicine, and Sleep Medicine. While practicing in Ohio, Dr. Al-Nakeeb served as an assistant clinical professor at Ohio University, teaching and mentoring residents rotating at Southern Ohio Medical Center.
Dr. Al-Nakeeb moved to Florida in 2011. He served as the medical director of the Critical Care Program, as well as the director of the Sleep Center at Lehigh Regional Medical Center. He played a major role in the sleep lab's accreditation by the American Academy of Sleep Medicine.
In 2016, he relocated to Collier County and joined the medical staff at Physicians Regional Medical Center. He was instrumental in developing and directing a successful, dynamic, Pulmonary Rehabilitation Program at both Pine Ridge and Collier campuses.
Dr. Al-Nakeeb served as the Medical Director of the Sleep Disorders Center at Physicians Regional Medical Center. Under his directorship, the Sleep Center proudly received accreditation by the American Academy of Sleep Medicine, meeting the high standards required for receiving accreditation as a Sleep Disorders Center.
Dr. Al-Nakeeb is a fellow of the American College of Chest Physicians. He is also a member of various professional societies, including Collier County Medical Society.
Dr. Al-Nakeeb was nominated as a Florida Top Docs provider in 2018, 2019, 2020, 2021 and 2022. He is a Castle Connolly Regional Top Doctor since 2019. He was nominated by the Naples Illustrated as a Pulmonary and Sleep Physician Top Doctor in 2021 and 2022.
In his spare time, he enjoys watching movies, playing tennis, traveling and spending time with his wife Erin and their three sons.
Dr. Al-Nakeeb has been practicing medicine for over 25 years. He welcomes you to his practice.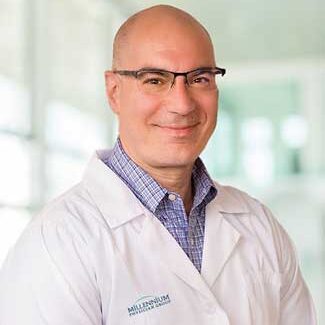 Edward Salerno, MD earned his Bachelor's of Science from Brooklyn College. He graduated cum laude with a degree in Philosophy. He then attended Saint George's University School of Medicine in Grenada, West Indies where he earned his MD.
After medical school he attended the University of Connecticut, where he completed his internship and residency. He then completed one year as Chief Medical Resident at Hartford Hospital. Afterwards, he completed a fellowship at the University of Connecticut Health Center in pulmonary/critical care medicine.
Dr. Salerno joined CMG/Starling Physicians as an attending physician in Pulmonary/Critical Care and Sleep Medicine in 2005.
Prior to joining the Millennium Physician Group, Dr. Salerno was Pulmonary Director of the pulmonary vascular disease program at Hartford Hospital. He was also Assistant Medical Director at Gaylord Specialty Healthcare in Wallingford, Connecticut.
In addition, Dr. Salerno has served as Assistant Professor of Medicine at the University of Connecticut School of Medicine, where he educated medical residents and pulmonary/critical care fellows. He was awarded the Aldo Bellucci Teaching Award for Medical Resident Education, through the UConn Internal Medicine Residency Program.
Dr. Salerno is board certified in internal medicine, pulmonary critical care medicine and sleep medicine.
Dr. Salerno is fluent in Spanish and Italian.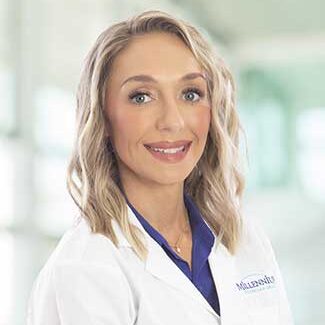 Nichole Stanley is a board-certified Adult-Gerontological Nurse Practitioner. She has over 3 years of experience in pulmonary and sleep disorders and specializes in the management of chronic lung diseases including asthma, COPD, and interstitial lung disease. She also has experience in the treatment and management of sleep apnea and other sleep disorders.
Nichole completed her Bachelor of Science in Nursing at Mercy College of Ohio in Toledo, Ohio and went on to earn her Master of Science in Nursing at Maryville University of St. Louis in St. Louis, MO.
She has been practicing in the field of medicine for 18 years. Nichole holds national certifications with the American Academy of Nurse Practitioners (AANP).